Cordless phone With superpowers
Supafone
Still tethered to your expensive landline handset? Walk free, and talk cheap with the Supafone - a cordless phone with 'super powers'. This German-engineered device maximises your ADSL investment by carrying calls over your existing internet connection. It will save you up to 30% on calls, is capable of HD sound quality and can connect up to six handsets. Supafone runs off ADSL, YahClick satellite, and other broadband services, and allows you to switch instantly between IP and fixed line calls.
Benefits
Quality and clarity

Supafone uses IP telephony on our first-tier network, for top call quality and the device boasts a wide range of up to 50m indoors and 300m outdoors. Range extenders are available, to increase coverage
Maximum call functionality

Supafone transfers between handsets and offers multiple simultaneous ADSL or satellite calls.
No infrastructure fuss

No need for expensive or time-consuming installation. Supafone plugs directly into your existing router so you're ready to go in seconds.
Loads of free extras

Enjoy caller line identification, itemised call billing, free Vox-to-Vox calls and voicemail – at no extra spend. Plus earn rebates on incoming calls.
Uncapped Home ADSL
Uncapped ADSL is geared for the user who doesn't want to worry about exceeding their data cap, topping up or being left without connectivity. This is a cost-effective solution for users who want to choose their speed, rather than limit their surfing choices. Plus, bandwidth is unshaped for the best performance and experience. Although this is an Uncapped ADSL solution, Vox reserves the right to apply its fair-use policy. *Ts & Cs apply.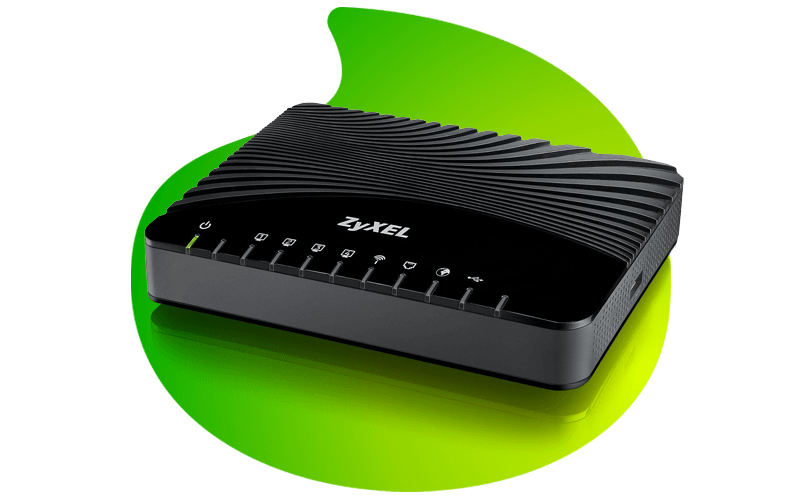 Benefits
Budget friendly packages

Uncapped ADSL packages are more budget-friendly, aimed at the consumer who needs to be online, but who doesn't wish to break the bank. Consumers get a fixed monthly bill.
Be online, all the time!

Feel comfortable that you'll be online all month long without hitting a service-interrupting cap.
No shaping of your data

Although Vox implements a fair usage policy, only your service speed is slowed down as you cross the three usage thresholds. We do not shape your Uncapped data.
1Mbps service is not subject to the Fair Use Policy

Our 1Mbps Uncapped service is not restricted at all, so you'll get 1Mbps all month long and not have usage limits applied at all.